New in November: SSO, NZ Privacy Act course, and more...
View a quick round-up of everything new on the usecure app ⬇️
Want to receive this update in your email inbox each month? Subscribe now.
---
Set up easy logins to the usecure platform and End User Portal with SSO
SAML SSO is now supported across the usecure admin platform and End User Portal. You can configure easy and quick log-ins through Microsoft Azure, Google Workspace, Okta, or another identity provider of your choosing.
If you share your NFR's End User Portal on your website or directly to end users, you can also force SSO as an available log-in option to easily let end users access their portal.
Settings -> SSO
---
Train your end users on the New Zealand Privacy Act 2020
If you're based in New Zealand, it's essential that your clients comply with the Privacy Act 2020. The Act sets out rules on how customers' personal information should be collected, used and stored.
You can now train your end users and raise awareness of the regulation with our newest training course, giving a basic introduction to the Act and its core principles.
Course Library -> Introduction to the New Zealand Privacy Act 2020
---
We've been recognised by Channel Program as a Category Leader
Channel Program has recognised usecure for our achievements as Category Leader and Fastest Growing in Q3. This reflects the usecure team's dedication to providing MSPs with an admin-lite and high-performing human risk management platform.
⭐ Category Leader: Phishing & Security Awareness Training; uLearn
⭐ Category Leader: Risk and Compromise Assessment: uPolicy
🚀 Fastest Growing
Learn more about Channel Program at https://channelprogram.com/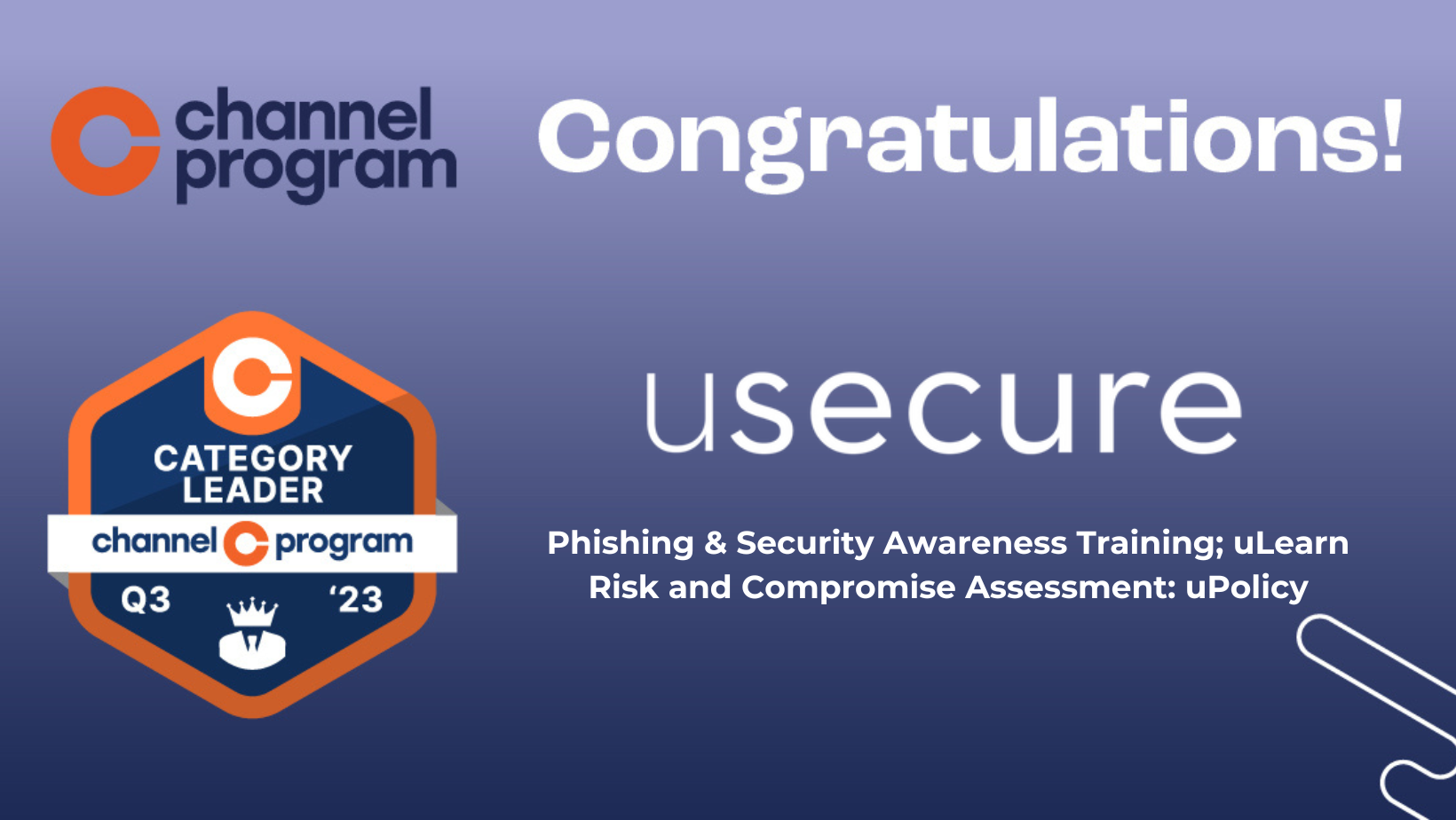 ---
That's all for this month! See you around on the usecure platform.