Train your staff on NCSC's new 'top cyber security tips'
We've just added the National Cyber Security Centre's (NCSC) new e-learning package — 'Top Tips for Staff' — to our very own cyber security awareness training platform, uLearn. Try them out for free today!
It can seem like a daunting task when trying to explain why cybersecurity awareness is something that your staff should care about, let alone trying to explain the technical aspects in ways that are relevant to your workforce.
Many SMEs simply don't know where to start when putting user training and security policies in place, leaving their staff as an easy target to common attacks, such as phishing and social engineering.
That's exactly why we've added NCSC's new security awareness courses to our automated user training platform, helping you strengthen your staffs' security behaviour by covering the fundamentals for you.
Which courses are included?
The NCSC pack comes with four training courses which are now available on the usecure platform:
Defending yourself against phishing
Using strong passwords
Securing your devices
Reporting incidents ('if in doubt, call it out')
The courses can all be completed in under 30 minutes and are designed without all of the unnecessary technical jargon, making it easy to understand for non-technical employees.
The training can also be applied to any businesses of any size and within any industry, with tips that complement existing policies or procedures.
NCSC has compiled the core messaging into this infographic 👇 [view PDF]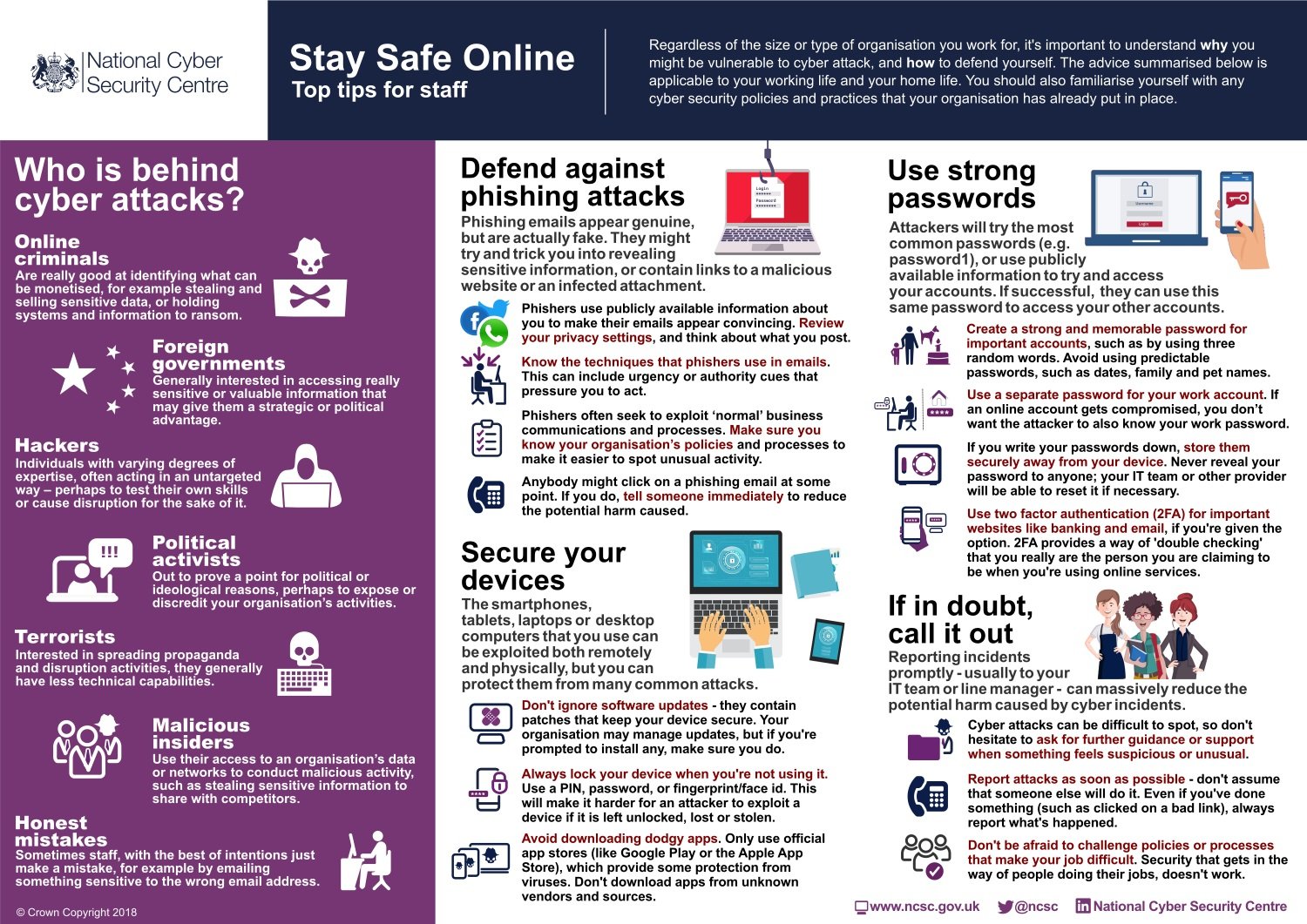 Try the courses for free
Grab a free 14-day trial of usecure and test the courses today, as well as the rest of our video and interactive courses that cover infosec and compliance-based topics.
To get access to these courses for an unlimited time, sign up for a usecure subscription. To get started, either book a demo or use our live chat at the bottom right of this page ↘️
Already a usecure customer?
Log in to usecure and go to the uLearn Course Library, then just search "NCSC".