usecure recognised as a High Performer in G2's 2022 Summer Grid® Report
Those three little words... "users love us".
usecure is thrilled to be recognised as a high performer in the Security Awareness Training category in G2's 2022 Summer Grid® Report!
This recognition goes a long way in helping our team understand what we're doing right, which features are most-loved and, most importantly, what we should be laser-focused on enhancing to help our customers combat human cyber risk.
The results are in...
G2 — the largest and most trusted software marketplace for independent product reviews and comparisons — rates products from the Security Awareness Training Category algorithmically based on data sourced from product reviews shared by G2 users, as well as data aggregated from online sources and social networks.
Here's how usecure did in the G2 2022 Summer Grid® Report...
We consistently got top marks

usecure has scored high in customer satisfaction compared to the rest of the Security Awareness Training category, earning us this shiny badge and placing usecure in the High Performer quadrant in G2's Grid®.
We made things easy for you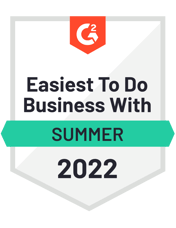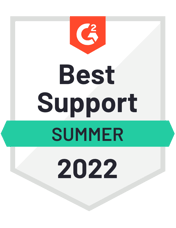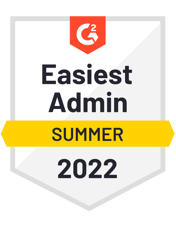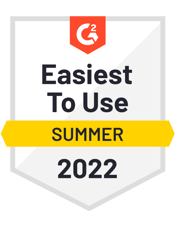 Simplicity is at the core of everything usecure does and builds, and we love challenging the status quo to back that up.
Real-time human live chat support in under three minutes? Check. Self-service demos, plug-and-play automation and lifetime not-for-resale licenses? Triple check.
Turns out, our users love the ease-of-use and quality support provided by usecure, which is why we've scored so high in G2's Usability and Relationship indexes. These four badges are some of our favourites.
Basically, users just love us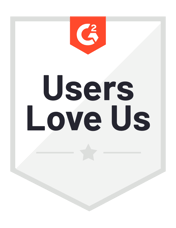 usecure has earned the 'Users Love Us' badge for averaging a rating of 4.8 stars out of 5 from its users (at the time of the report's release).
What our users had to say 👇
Scroll through some of usecure's recent reviews, sourced by G2.
Thank you to our users!
Now we're done blowing our own trumpet, we'd like to say a huge thanks to all of our customers and partners. We've received tonnes of useful feedback on a number of review sites, including G2, Capterra, GetApp and Software Advice, all of which have been great insights and incredibly useful for our roadmap and support.
See what all the fuss is about
Users don't just love usecure for its easy-to-use functionality and support, they love usecure because it truly transforms the security culture of workforces without draining time, money or staff productivity.
Learn how usecure can help you understand, reduce and monitor human cyber risk inside our on-demand Demo Hub — packed with quick, self-service platform demos, explainer videos and course examples.