Channel Events 2022 — What you've missed and where to catch us next
After a long couple of years, in-person channel events are back in full swing.
2022 has shaped up to be a busy year in the world of conferences, meetups and community events — with MSPs, vendors and software distributors braving any travel uncertainty to take advantage of all the perks these events have to offer.
The usecure team are big believers in the value of face-to-face time with our MSP partners, which is why we've made an appearance at some amazing events these past few months, taking place in the UK right through to Australia.
In case you missed us, here are some of the events we've attended over the past few months, as well as some upcoming dates where you'll be able to catch us!
---
ChannelCon 2022 — Chicago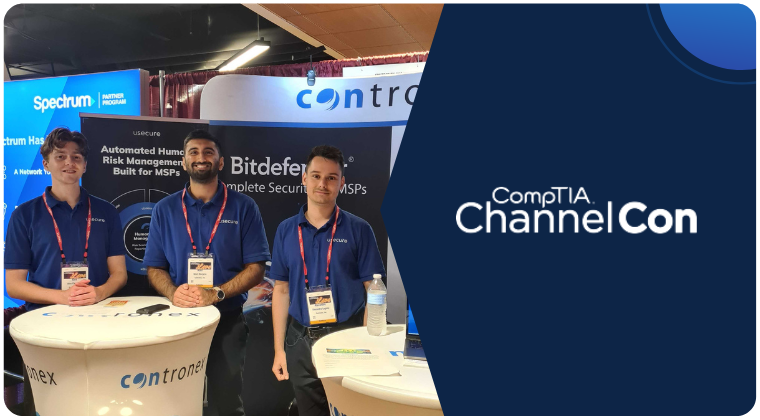 Where/when: Chicago, USA — August 2nd-4th
Joined by: Contronex
Hosted by CompTIA, ChannelCon is one of the most unmissable US events on the MSP calendar, offering an amazing opportunity to network with peers and vendors, and to soak up a packed agenda of cybersecurity and business growth talks.
We were joined by our trusted North American distribution partner, Contronex.
Read more: Learn why CompTIA made usecure a 'UK innovative vendor' finalist in the 2022 Spotlight Awards.
IT Partners — Paris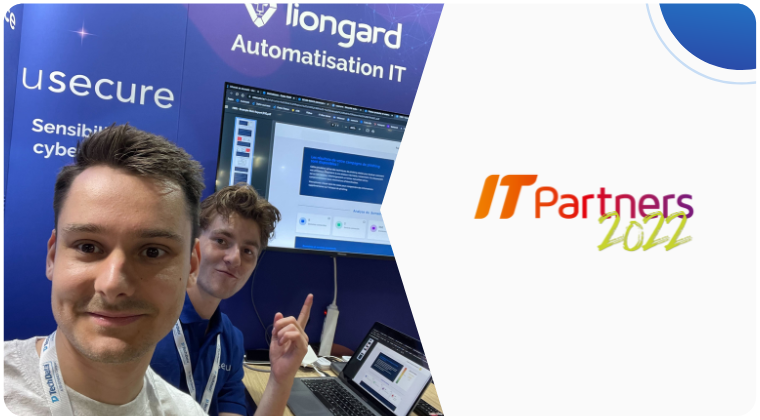 Where/when: Paris, France — June 15th-16th
Joined by: BeMSP
Aside from the fact that the event takes at Disneyland, Paris, IT Partners is loved by the channel community due to its exclusive model of business meetings which helps 10,000 resale, integration and solution delivery decision-makers consolidate their existing partnerships and build new ones.
We were joined by the amazing team at BeMSP, usecure's distribution partner in France.
CyberExpo — Dublin
Where/when: Dublin, Ireland — April 28th
Joined by: Renaissance
Renaissance, Ireland's leading Data Security Distributor and usecure partner, delivered the annual Cyber Data and Compliance Expo & Conference.
The event brought together the whole cyber ecosystem — exhibitors, resellers, end users, IT experts and general business thought leaders, giving access to case studies and security experts for 1-1 advice, guidance and demonstrations of the solutions.
Unified IT Operations — VIC, Australia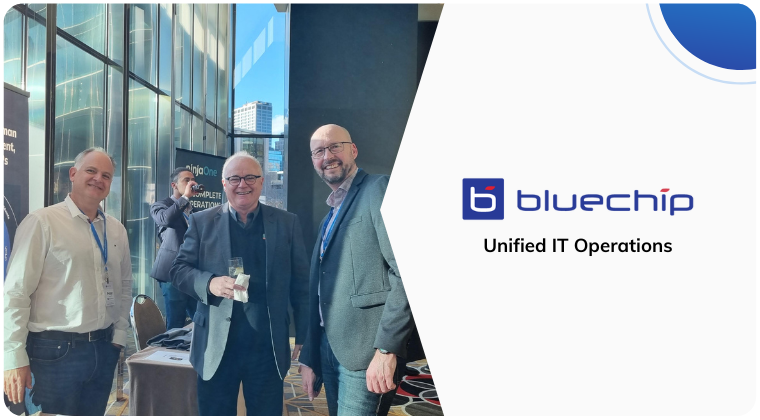 Where/when: Victoria, Australia — August 3rd
Joined by: Bluechip
There's no secret that today's hybrid and remote workforces have become the norm, but with this freedom comes increased security concerns for organisations.
In this event by Bluechip, usecure's distribution partner over in ANZ, we helped MSPs discover how to stand out with tools to measure, reduce and monitor their clients' human cyber risk.
ICT Business Channel Summit — Bali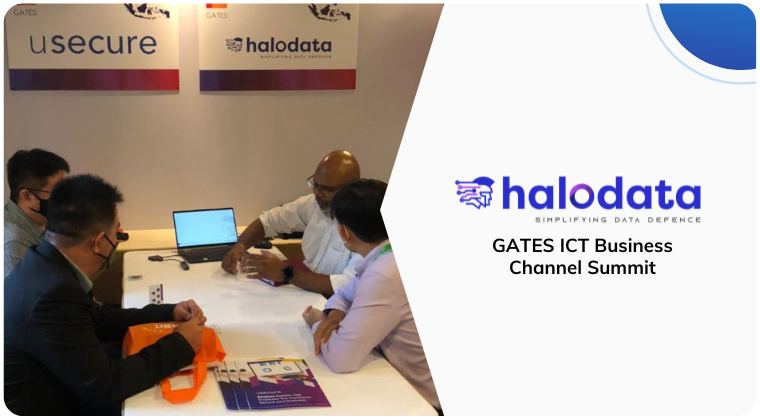 Where/when: Bali, Indonesia — August 3rd-5th
Joined by: Halodata
GATES brings together channel executives from across Southeast Asia, connecting a vast and diverse marketplace – from some of the fastest-growing nations to many of the world's most economically powerful cities. By 2025, the digital economy will be worth US$200 billion, a six-fold jump over 10 years.
At the ICT Business Channel Summit, usecure was represented by Halodata, helping service providers understand how to tackle the human cybersecurity problem.
Upcoming events...
CompTIA EMEA Member & Partner Conference (date TBA)
Where: London
When: October/November 2022 (date TBA)
Likely to take place in October, CompTIA's annual conference is one of the biggest channel events in the UK, and the usecure team will be making our first appearance.
Whether you're in the business of technology ecosystem or training and teaching tech skills, CompTIA's EMEA Member and Partner Conference gives MSPs the chance to catch up live and in person to ensure future success.
We'll be releasing more details closer to the time, so make sure to look out for our team on the day!
BeMSP Roadshow
Where: France — Paris, Lille, Nantes, Bordeaux, Lyon, Marseille
When: September to December 2022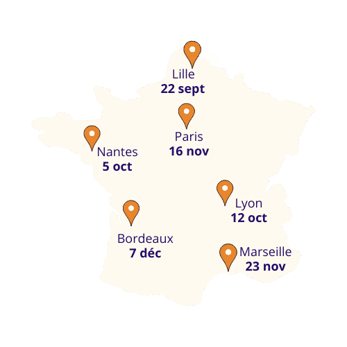 BeMSP's 2022 roadshow is dedicated to managed service providers and gives them the opportunity to discover best practices and innovations by participating in various workshops.
Take advantage of this event and benefit from tailored advice, learn about new innovations from industry experts and network with your MSP peers.
See usecure in action
usecure's Human Risk Management (HRM) offers a full-circle solution for transforming people into a business' strongest defence against evolving threats.

With simple white-label configuration, admin-lite automation and an intuitive multi-tenant portal, usecure is designed to help MSPs quickly sell the requirement for HRM while being easy to launch and manage at scale.

Watch an on-demand demo now »