Feature Release: Launch usecure in multiple languages 🇺🇸 🇫🇷 🇩🇪
usecure is renowned for being the easiest to manage security awareness training solution around. Now, our training courses are available in multiple languages to help you deliver consistent security messaging to every user — and launching them is a breeze.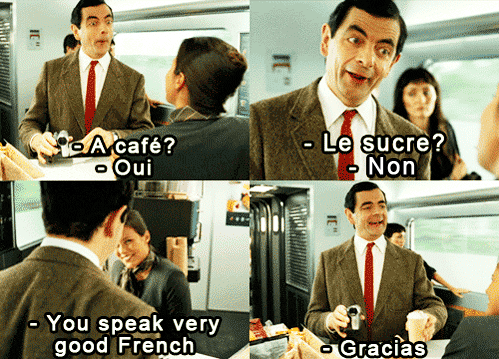 Keep your security messaging consistent
We know how important it is for multinational organisations to keep all employees on the same page when it comes to delivering a clear message of cybersecurity awareness.
We also know how painstakingly time-consuming it can be for IT and HR folks to manage multilingual security awareness training programmes effectively.
So, we've enhanced usecure's training courses with more languages to make building a security-minded workforce across multiple regions as simple as possible.
Easily launch training in different languages
With usecure's automated solution, uLearn, you can now streamline the delivery and management of staff security awareness training across multiple languages.
The usecure platform now supports:
🇬🇧

UK English

🇺🇸

US English

🇫🇷 French

🇩🇪 German

🇳🇱 Dutch

🇨🇳 Chinese

+ more being added regularly
We'll be adding new languages in the very near future, including Italian, Czech, Spanish, Polish and more.
Course management is still as simple as ever
We've made sure our new multilingual training courses slot straight into our simplified and automated security awareness approach.
Rather than having administrators spend time deploying and managing training across different regions, usecure will eliminate repetitive admin pains by enabling you to:
Automate course enrolment

Automate course reminders

Allow users to choose their preferred course language

new

Automate weekly manager reports
See usecure in action
Launch ongoing security awareness training personalised to each users'
unique risks, easily managed through intelligent automation.
A little more about usecure...
usecure is a global provider of computer-based security awareness training, helping businesses mitigate the likelihood of data breaches, financial loss and regulatory fines, all by empowering end-users to combat cyber attacks and reduce human error.
Through intelligent automation, usecure eliminates the time-consuming, resource-heavy and ineffective nature of traditional security awareness training, combining a simplified approach for transforming behaviour with market-leading technology.
Here's a quick overview of usecure's key features:
Looking to partner with usecure? Visit our Partner Page for more information.
---