Partner — How usecure improved its MSP experience in 2021 [Yearly Roundup]
Having been dedicated to the channel for quite some time, the usecure team has gained a good understanding of what MSPs truly need from a vendor for a successful partnership, which is why our partners already enjoy:
Quick and helpful support, anywhere within the app

Simple-to-use products with great functionality and integrations

Flexible monthly billing that promotes partner growth

Multi-tenanted admin portal that puts MSPs in control

A licensing model that's easy to understand
But, there is always room for improvement... So, in early 2021, we set out a new group of core values — revolving around Product, Partner and People — that would allow usecure to cement its place as the number one human risk management solution for MSPs.
In this article, you'll learn how we enhanced the 'Partner' experience in 2021, including:
More trusted distribution partners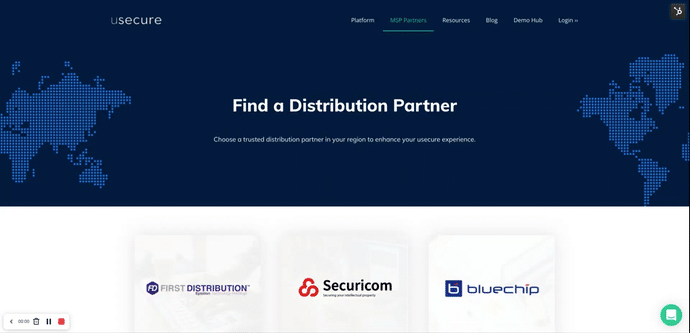 2021 saw interest in user-focused security services surge as a result of evolving threats, high-profile breaches and more stringent compliance standards.
To satisfy this growing demand without hindering our MSP partners' usecure experience, we partnered up with some of the best and most trusted cloud and software distributors across the globe.
These distribution partners make it even easier for MSPs to launch and sell usecure at scale, with support on go-to-market strategies, pricing guidance and commercial advice for helping you generate ROI as soon as possible.
Added to usecure's list of trusted distribution partners are:
Check out our full list of distribution partners.
Your new global partner success team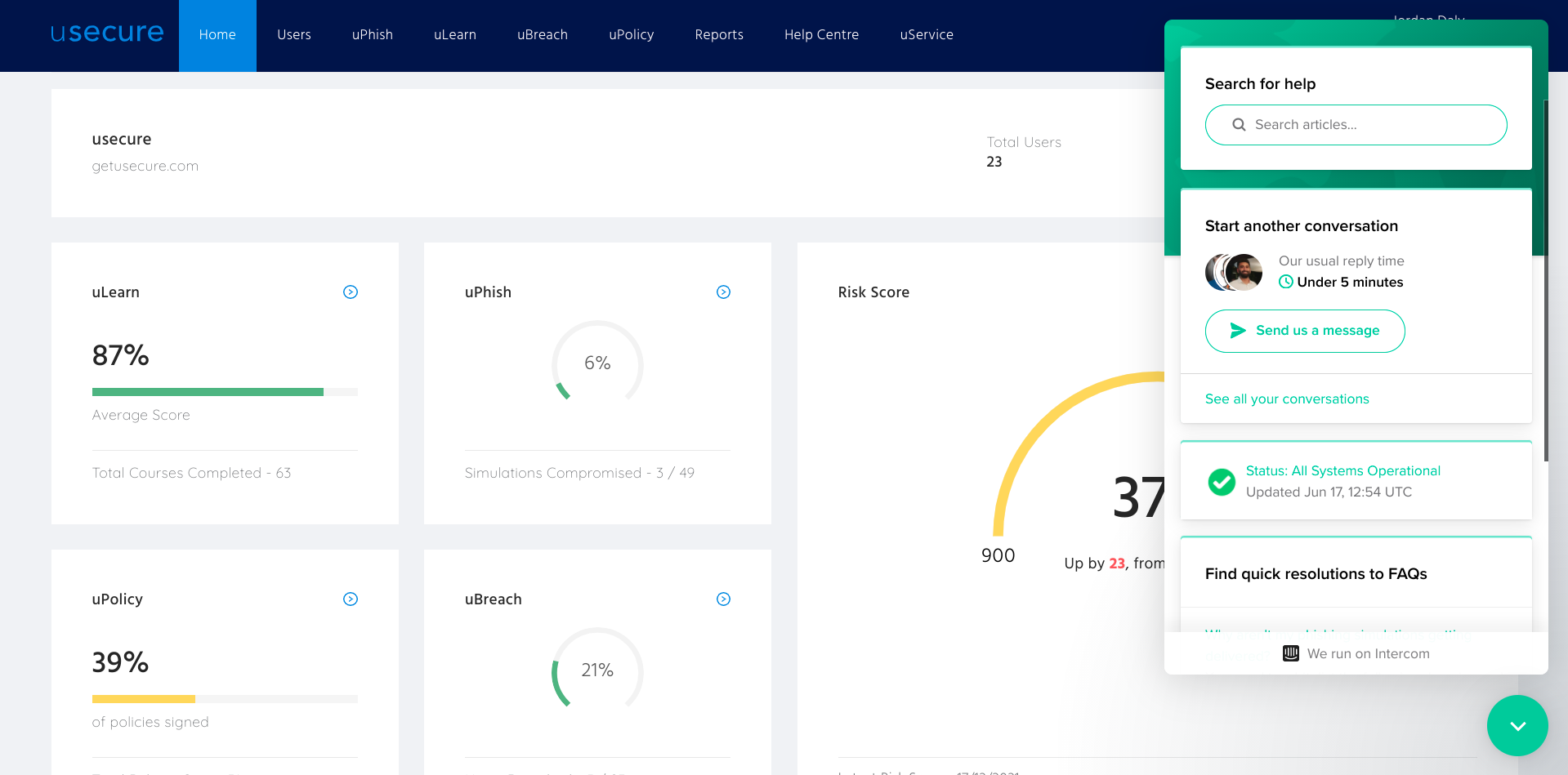 With usecure's presence growing rapidly across the globe, we've now doubled our account management team to maintain our rapid support times, drive partner success and give MSPs a helping hand in their native tongue.
You're now able to reach our live chat support team around the clock from Monday to Friday in multiple languages, including:
English 🏴󠁧󠁢󠁥󠁮󠁧󠁿
French 🇫🇷
German 🇩🇪
Spanish 🇪🇸
Portuguese 🇵🇹
Finnish 🇫🇮
Swedish 🇸🇪
Norwegian 🇳🇴
As well as fast live chat support in your native tongue, you also have access to an on-demand Help Centre and Partner Resource Hub in multiple languages, all translated and quality assured by humans.
More resources to help partners grow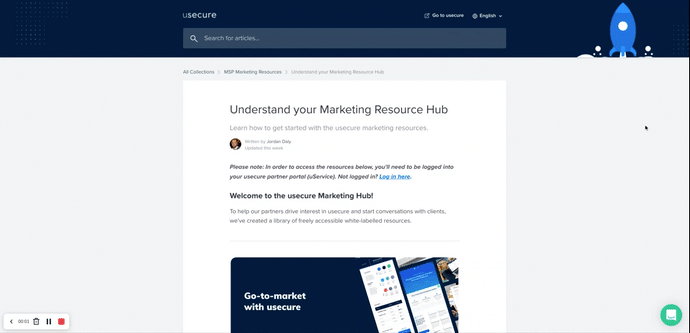 With multiple services to manage and a never-ending list of support tickets to tackle, finding the time to learn a new product can be tricky for MSPs, let alone finding the resources to market and sell a new product.
To help partners hit the ground running, the usecure marketing, sales and technical resource hubs are now filled with more assets to help MSPs sell — from white-labelled explainer demos and product sheets to social media templates and eBooks.
New MSP sales prospecting tool
However, the pick of the bunch is undoubtedly usecure's new MSP sales tool — the Human Risk Report (HRR).
With the Human Risk Report (HRR), IT service providers are able to easily calculate the employee security posture of any business in a few simple steps, and then present a free one-page report that demonstrates the urgent need for usecure's Human Risk Management (HRM) solution.
Partner-first product roadmap
2021 saw a host of new features and updates added to the usecure platform, including enhanced reporting, new prospecting tools, more configuration options and new video courses.
Take a look at which partner updates you might have missed in 2021.
Not a usecure partner yet?
Learn how MSPs are enhancing their service value and growing long-term recurring revenue with usecure's Human Risk Management (HRM) solution.

Read Next: