People — How usecure enhanced customer support in 2021 [Yearly Roundup]
In this yearly roundup, you'll learn what level of support you can now enjoy as a usecure MSP partner from 2022 onward.
At the start of 2021, we wanted to better understand the main pain points that MSPs typically experience with vendors — things that prevent growth, hinder partner relationships and just generally drive service providers up the wall.
Amongst the list, one thing stood out — poor vendor support.
To avoid usecure falling into the same trap of offering slow, unhelpful and generic support for MSPs, we made 'People' a core value in our new approach to partner success (Product - Partner - People).
The aim wasn't to pay lip service to a set of values but, instead, to genuinely offer a level of helpful human and on-demand support that MSPs would love.
Here's how usecure improved its 'People' experience in the past 12 months.
Around-the-clock live chat support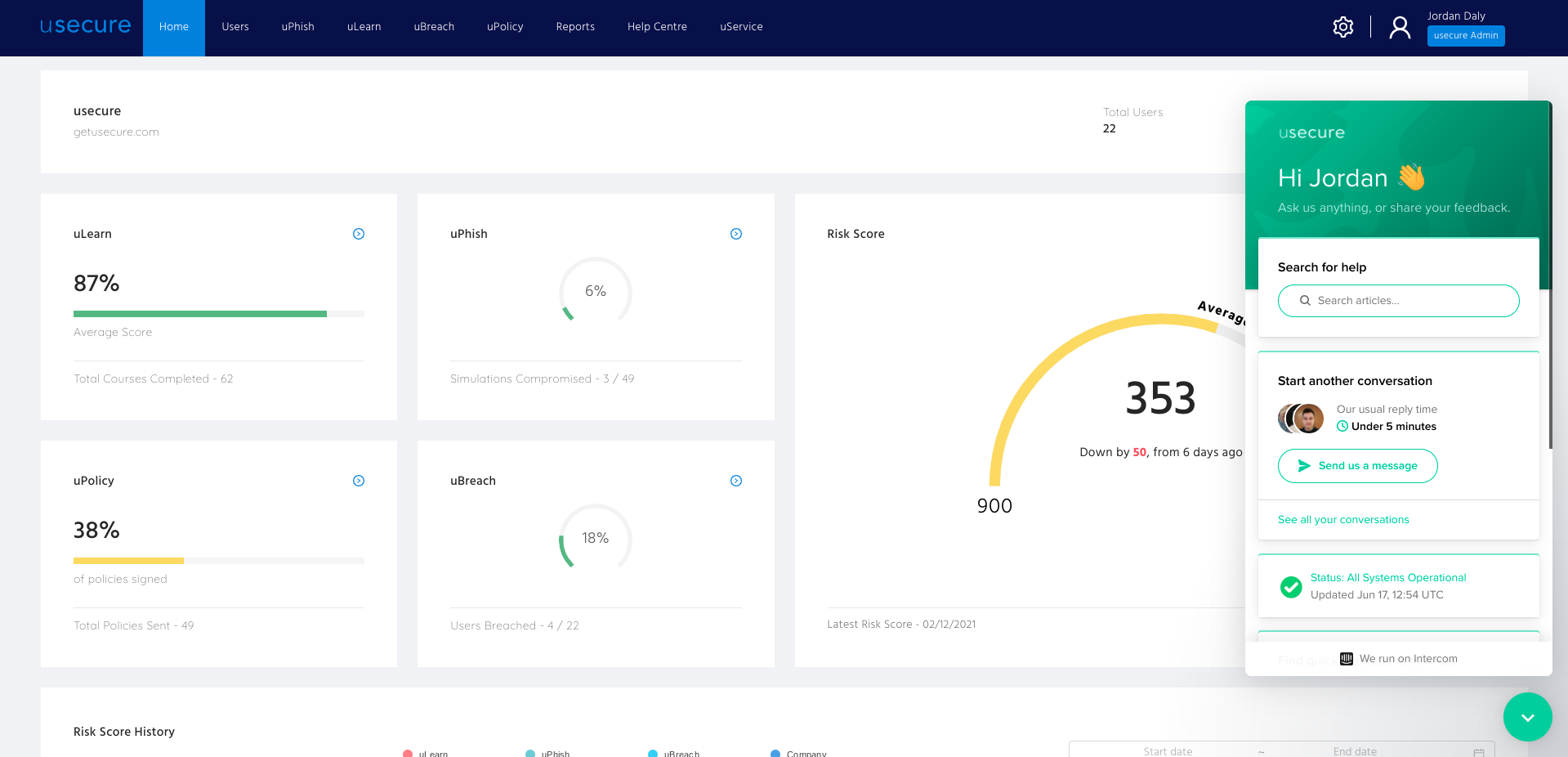 To satisfy the growing demand for an MSP-friendly human risk management solution, as well as to give usecure partners the best possible experience, we've rapidly grown our global channel distribution network in the past 18 months.
Sadly, a never-ending supply of instant coffee wasn't enough to keep our UK-based team awake and available for around-the-clock live chat support — so we decided to grow our team in the UK and across the pond.
Our account management team has doubled in the past 12 months and now usecure's in-app live chat is fully active 24 hours per day, Monday-Friday, with human assistance just a few clicks away.
Reach us in flash, anywhere in the app
What's the point of having a live chat if there's nobody to pick up the conversation on the other side?
MSPs don't have time to be waiting hours for a response to a support ticket, let alone days for a resolution. We made a commitment to answer questions and provide resolutions as quickly as we could.
usecure's average live chat response time was 2m 31s from Nov 2020-Nov 2021.

(Intercom - Customer Support Analytics)
That commitment across the team means that you can now get helpful human support in, on average, 2 minutes and 31 seconds.
On-demand help in your native tongue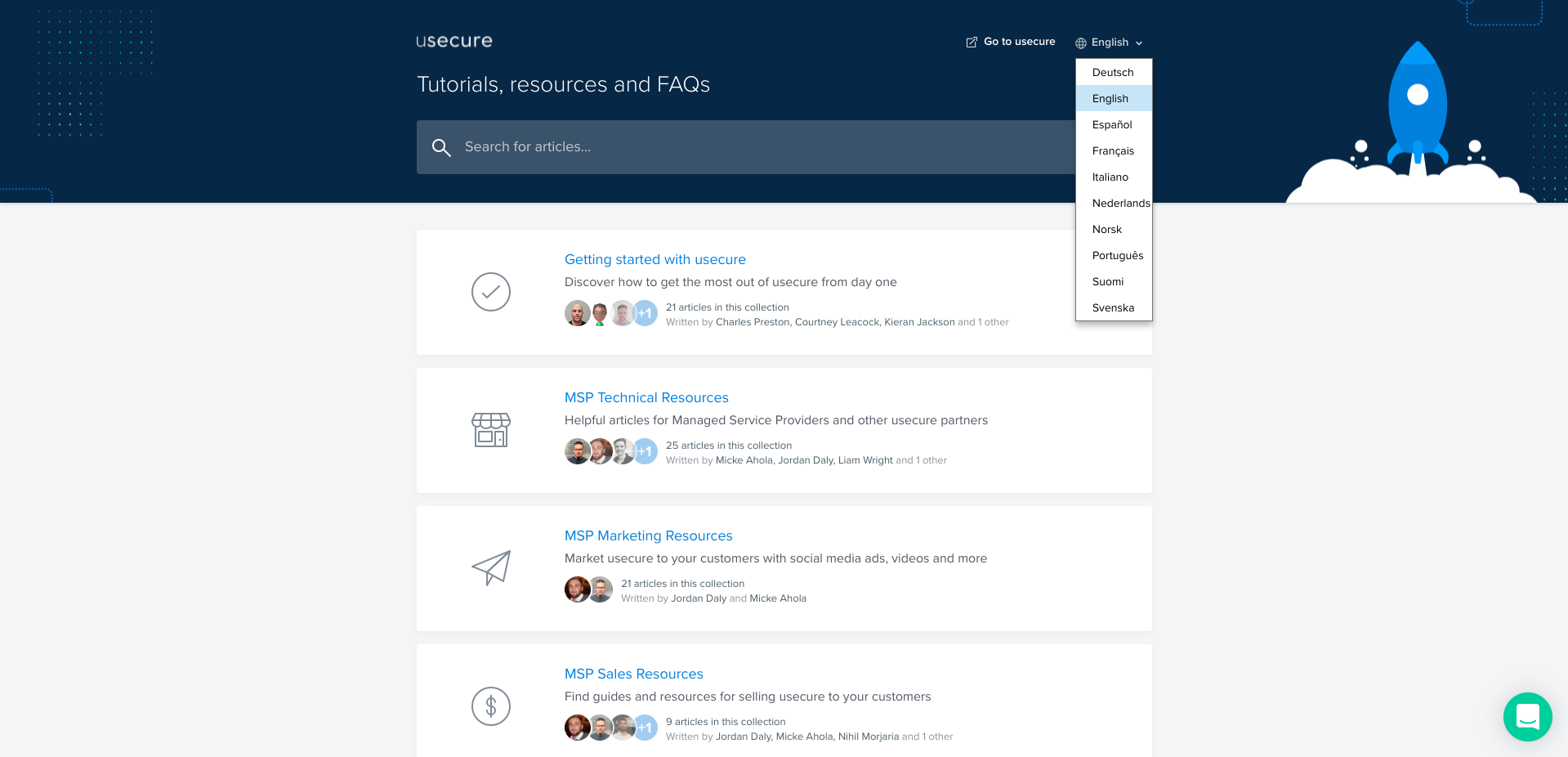 The usecure on-demand Help Centre is now localised in five languages (with more languages to be released in 2022). Currently, you're able to browse through English, French, Spanish, German and Italian articles.
Human support in your native tongue
Even with localised help centre articles full of on-demand guides, articles and videos, we know that human assistance can be needed every now and then.
The usecure team now supports you in English, French 🇫🇷 German 🇩🇪 Spanish 🇪🇸 Portuguese 🇵🇹 Finnish 🇫🇮 Swedish 🇸🇪 and Norwegian 🇳🇴
To provide human support to our customers and partners across the globe, we grew our account management and support team with native and multilingual speakers — including French, German, Spanish, Portuguese, Finnish, Swedish and Norwegian.
More resources to help MSPs grow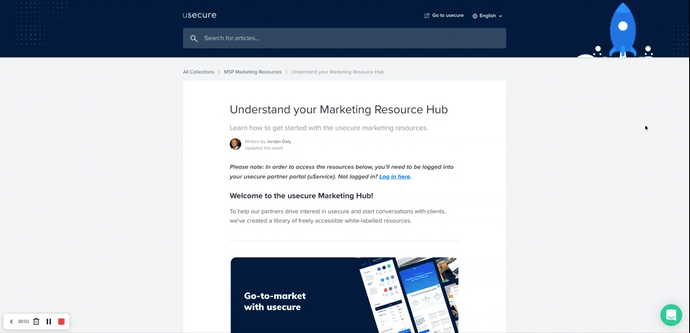 Time and money can be a luxury for many MSPs when it comes to focusing on ongoing sales and marketing, so supporting our partners in going to market and generating ROI as soon as possible was a key objective in 2021.
To help partners launch with usecure and start seeing ROI as soon as possible, MSPs now have access to a bigger Marketing, Sales and Technical Resource Hub, including:
Go to market faster with a readily-made usecure landing page kit
Showcase usecure to your clients with white-labelled explainer demos
Sell better with the usecure MSP Sales Handbook
Brand usecure's product sheets with easy-to-follow video tutorials
And more, including infographics and white-labelled eBooks
Not a usecure partner yet?
Learn how MSPs are enhancing their service value and growing long-term recurring revenue with usecure's Human Risk Management (HRM) solution.

Read Next: